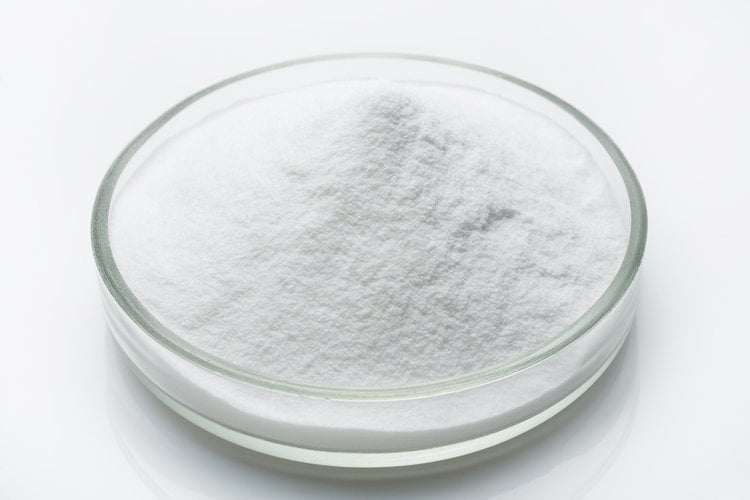 Dreamer Shrooms - Your Trusted Source for High-Quality Muscimol Isolate Powder
Amanita Muscaria, commonly known as the fly agaric mushroom, is a distinctive species of fungi that has captured the attention of many due to its iconic red cap with white dots. The primary psychoactive compound in these mushrooms is muscimol, which is responsible for their unique effects on the human body and mind. Isolated muscimol can be obtained through a natural extraction process that carefully separates the compound from the mushroom's other constituents or bio-engineered as pure muscimol. This isolated muscimol offers a pure and consistent product, making it a highly valuable resource for various applications that seek to harness the benefits of Amanita Muscaria while ensuring a reliable and potent experience every time.
When comparing bio-engineered (synthetic) muscimol and natural muscimol (derived from amanita mushrooms), both options offer unique advantages. Synthetic muscimol provides precise control over purity and consistency, ensuring a uniform experience. On the other hand, natural muscimol, may contain trace amounts of additional compounds found in the mushroom, offering a more full-spectrum and holistic experience. 
Amanita muscaria, a mushroom species known for its distinctive appearance and psychoactive properties, has been garnering attention for its potential uses and benefits. Contrary to popular belief, this mushroom is not classified as a scheduled substance in North America and is often regarded as a "food" instead.
In Canada, Amanita muscaria is primarily regulated under the Food and Drugs Act and the Consumer Packaging and Labelling Act. Meanwhile, in the United States, the mushroom falls under the jurisdiction of the Federal Food, Drug, and Cosmetic Act and the Nutrition Labeling and Education Act. These regulatory frameworks ensure that the mushroom is subject to appropriate guidelines and standards, safeguarding consumer interests.
The anecdotal effects of Amanita muscaria are of particular interest, as users have reported experiencing a sense of bodily comfort, alleviation of physical discomfort, and improved sleep when consuming the mushroom in appropriate doses. These potential benefits have led to increased interest in further research and development of Amanita muscaria-derived products.
As the popularity of Amanita muscaria continues to grow, it is crucial for consumers to be well-informed about the mushroom's classification, regulation, and anecdotal effects. The ongoing attention on this unique species is likely to spur further exploration into its potential applications and benefits.
Muscimol is a psychoactive compound found in amanita muscaria mushrooms, known for its unique ability to modulate the GABA receptors in the brain, resulting in a range of effects such as altered perception, relaxation, and vivid dreaming. By carefully isolating this compound, products can deliver a consistent, controlled experience for users seeking the benefits of muscimol. This isolation process enables companies to formulate a variety of high-quality products tailored to different preferences and applications, while maintaining the efficacy and safety standards that consumers and professionals alike deserve.
Ibotenic acid, a compound found in amanita mushrooms, is known to cause adverse effects and sickness in some individuals. Dreamer Shrooms, in its commitment to delivering a safe and enjoyable experience, employs an advanced extraction process to completely remove ibotenic acid from its muscimol isolate powder. By doing so, the company ensures that its customers can benefit from the desired effects of muscimol without the unwanted side effects associated with ibotenic acid.
Amanita muscaria mushrooms contain a variety of alkaloids and compounds in addition to muscimol and ibotenic acid. Some of these include:
Muscarine: A compound that can stimulate the muscarinic acetylcholine receptors, but typically found in trace amounts in Amanita muscaria mushrooms. Muscarine is more commonly associated with mushrooms from the Inocybe and Clitocybe genera.

Bufotenine: A psychoactive compound found in small quantities in some Amanita muscaria mushrooms, which acts as a tryptamine alkaloid with serotonergic properties.

Muscazone: A less abundant compound in Amanita muscaria, muscazone is a degradation product of ibotenic acid and has been reported to possess psychoactive effects.

Stizolobic and stizolobinic acids: These compounds are also present in Amanita muscaria mushrooms, but their specific roles and effects are not well understood.
Dreamer Shrooms Muscimol Isolate
Dreamer Shrooms is a leading innovator in the Amanita Muscaria market, specializing in the research, development, and commercialization of amanita products, including pure Muscimol Isolate Powder. Our dedicated team of professionals has worked tirelessly to create both bio-engineered and natural isolate products that cater to a growing demand for high-quality raw ingredients.
With a steadfast commitment to excellence, Dreamer Shrooms strives to offer the finest Muscimol Isolate Powder for a diverse range of applications. Our state-of-the-art R&D processes and stringent quality control measures ensure the consistent purity and potency of our products, setting us apart as a reliable supplier of premium Muscimol Isolate Powder.
As a pioneer in the Amanita Muscaria industry, Dreamer Shrooms is dedicated to expanding the market for this remarkable mushroom and its unique properties. We pride ourselves on delivering exceptional customer service and fostering long-lasting relationships with our clients, always prioritizing their needs and satisfaction.
Choose Dreamer Shrooms for your Muscimol Isolate Powder requirements and experience the unparalleled quality, consistency, and dedication that have made us a trusted name in the industry. Let us help you unlock the potential of Amanita Muscaria and elevate your products with our premium Muscimol Isolate Powder.
Frequently Asked Questions
Discover the Benefits of Muscimol Isolate Powder – Fill Out Our Contact Form Today for More Information on Ordering!